Nomis CleanDesk and QualityDesk
Nomis CleanDesk application makes it easier to record, guide, and monitor work requests and tasks for cleaning sites. The CleanDesk application provides employees with work instructions about the cleaning locations in their preferred language. You can get up-to-date information of cleaning and sanitizing status of the premises and equipment, as well as measures taken. This information can also be shared with customers through integrating information displays into the system, which improves customer satisfaction and gives a competitive advantage.
Nomis QualityDesk application for cleaning quality checks
The mobile application allows staff to quickly and easily report quality check results. Inspection locations and topics are entered into the system and can be reviewed in a preferred order. The progress of inspections can be monitored using comprehensive reporting.
The applications are suitable for organizations that want to use and share up-to-date information on the state of cleanliness, streamline service requests and reporting, and improve customer satisfaction. They also provide management with information to make operations more efficient, allowing you to make decisions based on facts, resulting in cost savings for the operations.
Nomis CleanDesk is easy to use and can be adapted to the needs of the service process.
Benefits
Current information about cleaning and sanitation status of premises available
Current information about completed activities available
Information available about who has completed the cleaning task
Improved customer satisfaction
Improved service level
Reporting
Tracking of service level and competitive tendering
Decisions can be based on facts
Cost savings for the operations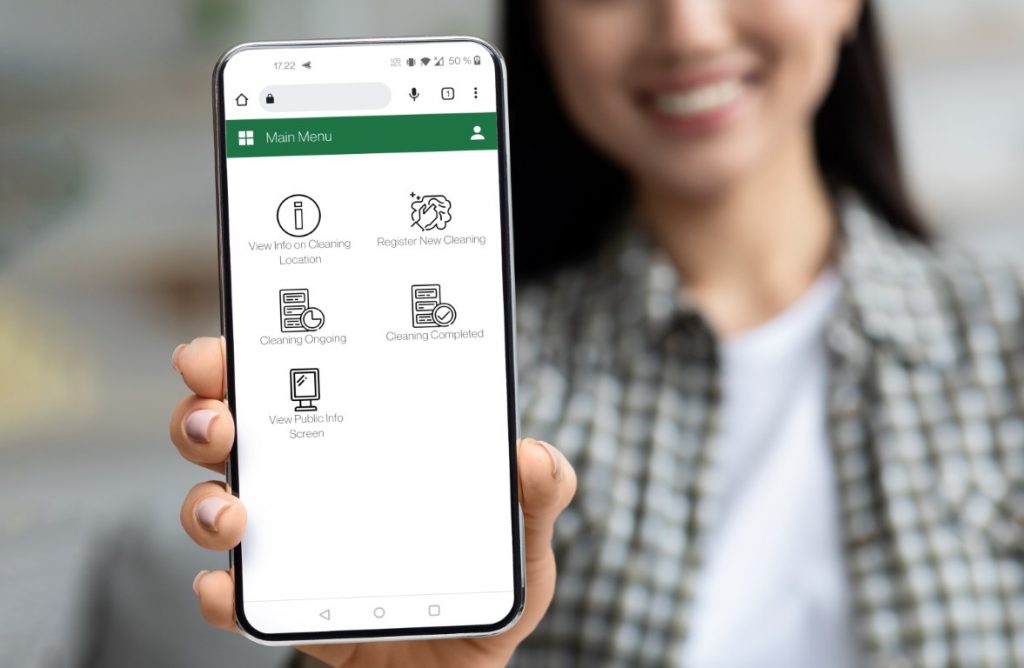 Our sales team will be happy to answer all questions regarding our services